Refined Fabrics for high quality Made in Italy
TEXLOVER boasts a longstanding tradition for manufacturing casual-sportswear & sophisticated fabrics for fashion, aimed for Made In Italy garments and suitable high quality Menswear, Womenswear and Childrenwear.
Quality and Research
Our Research and Development team constantly dedicates its resources to finding new designs inspired by the latest fashion trends.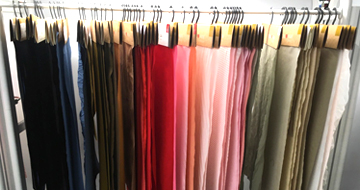 Flexibility and Know-how
Our production is entirely Made In Italy followed by our highly experienced technicians particularly  attentive to customers' demands and market trends.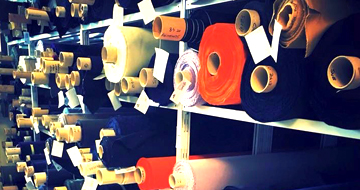 Punctuality and Reliability
Texlover is trading worldwide cooperating with some of the most prestigious textile Agencies  providing fast service and on-time deliveries.
Italian Excellence to meet International Design
Texlover counts on excellent cooperation worldwide, manufacturing a state-of-the-art Italian content. Production is overseen throughout all its phases by our highly qualified technicians.
News from Texlover: Fairs & Events
Texlover exhibits at the most important textile shows in Italy and abroad with innovative and trendy collections.
No Results Found
The page you requested could not be found. Try refining your search, or use the navigation above to locate the post.
Quality is about Environmental Eco-Sustainability
Texlover is environmentally committed and careful to its production which complies with Eco-Sustainability regulations.We implement a quality control during the whole finishing procedures.
All partners are selected to ensure high standards of traceability and sustainability.
Ready for the future
#TEXLOVER
#CONTEMPORARY FABRICS
#CHIC&CASUAL
#INNOVATIVE-FINISHING
#RESEARCH & DEVELOPMENT
<< CHI SIAMO: GUARDA IL VIDEO